Ancient man was not stupid! A lot of bible skeptics attack the authenticity of the bible despite being confirmed by archaeological facts. They are afraid to give up their imagination for historical facts. Similarly, though the bible is a trustworthy record that has been attested to by archaeological discovery and science, these fantastic men refuse to accept the carvings in stone or flesh.
"And there was yet a battle in Gath, where was a man of great stature, that had on every hand six fingers, and on every foot six toes, four and twenty in number; and he also was born to the giant."
Therefore, ancient men made sure to leave a trace not only of how they lived but other noteworthy things of their time and space. Obviously…
Ancient man was not stupid. He may not have had cell phones, but he could certainly count fingers and toes and yet he managed to portray specifically those with extra digits, not in all art work, but in the occasional work.
Living in a world where groups could be defined by the amount of fingers and toes they have…suggests an obvious difference that must've been commonplace at the time. An obvious description of "us" versus "them?"
Portrayed on cave walls and rock faces are etchings of 6 fingered and 6 toed beings compared to 5 fingered and 5 toed humans.
The Bible speaks directly of the giants that they had 6 fingers and 6 toes. Also… the same thing is reported by those who uncovered the bones from the earth. As a matter of fact… This race was all over the earth, long before we stumbled from Africa, and they apparently left quite an impression in the art work everywhere and in religious texts!
6 toes, found in Utah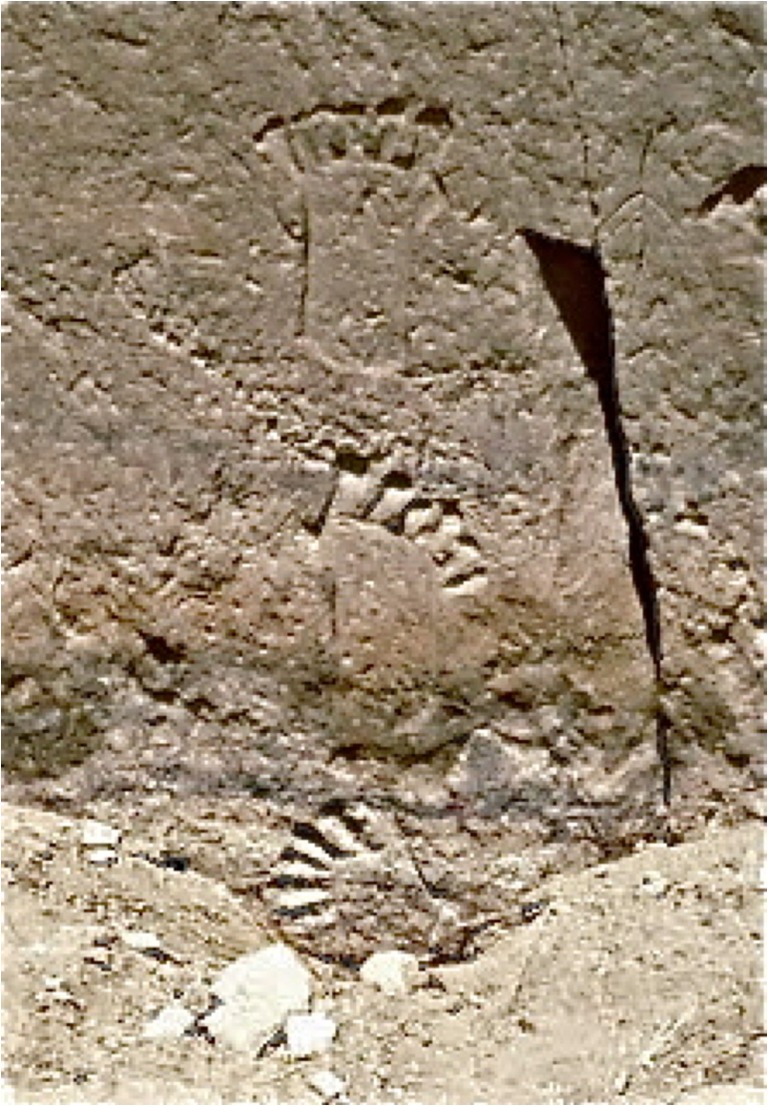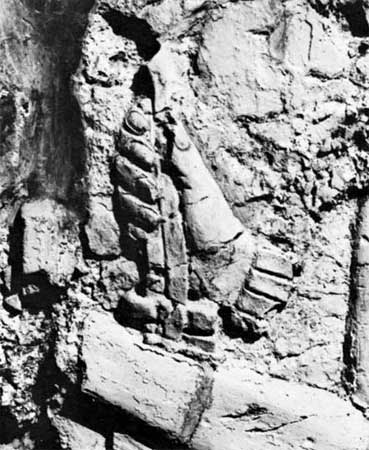 Polydactyly?
Polydactyly or multiple fingers/toes happen occasionally in our own population. Consequently, closely inbred communities have been known to inherit the genetic abnormality.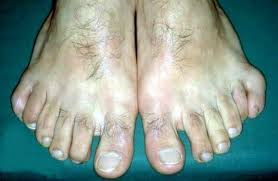 During ancient times of the Levant – large area in the Eastern Mediterranean, this was a curse. It was a mark of the Rephaim, a race of giants that had such features.
In the Old Testament, the book of Samuel describes such giants (II Samuel 21:20).  "Yet again there was war at Gath, where there was a man of great stature, who had six fingers. On each hand and six toes on each foot, twenty-four in number; and he also was born to the giant."
The Pantagonian Giants
Dr Frederick Cook, the controversial explorer and physician made some interesting claims of having encountered "giants" among the "Ona" people of Patagonia during his "Belgica" expedition in 1896-97.
This might offer some explanation to the endless stories of giants in that part of the world. Stories of actual tribes averaging six feet tall for men, with some individuals 6-1/2 and even 7-1/2 feet tall–indeed existed.