Luxury Natural Soap and skin care products. For more than a thousand years companies in France have been making luxury soap. As a matter of fact… some makers are carrying on the family trade to the third and fourth generation. Also, some factories are historic landmarks more than 100 years old.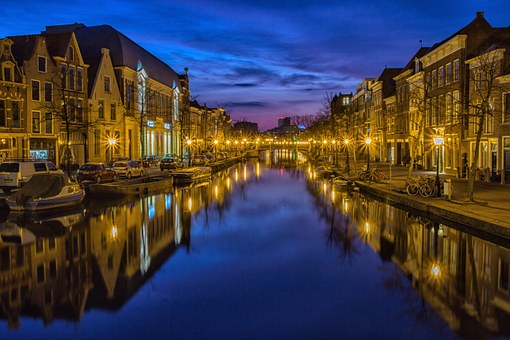 Luxury Natural Soap The Historical Process And The Soap Maker
The maker of soap is the soap master. As such, the soap master was in charge of tasting the soap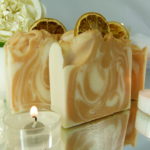 to mark the balance of the recipe. As such…the soap had to be cooked and the soap master had to determine by tasting, if the soap was properly cooked of not. However…
Machines do the mixing these days.  The soap master used to perch over the steaming cauldron to stir the boiling soap for days at a time.  This work was risky but needed at the time.  The recipe is boiled for days to the type of soap being made.  Typical elements are olive oil, salt water and soda ash. It is poured out to set when boiled and then cut into blocks. Amazingly hot, it had to be handled with care. As a result…
The soap is then piped in by machine and cut into soap noodles before being molded into soft blocks. These soft blocks of skin nurturing soap is for a luxury niche market. They're sold to stylish boutiques demanding all-natural soap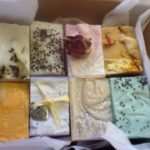 without additives or perfume. This trade is a profitable tradition that will be kept as long as people take baths and showers.

About Soap Creek Luxury Natural Soap
Luxury Natural Soap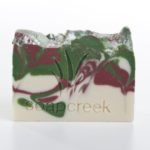 and body care products.  We have made it our duty to use only the finest ingredients in our products. Our Company is exact about keeping our products free of synthetic fragrances, dyes and other harsh chemicals. We ensure a more natural approach to body care. Soap Creek assure you that essential oils, natural clays, minerals, butters, and herbs are used. We do not use the harmful chemicals found in the usual body care products.
I grew up as farm girl in Utah. We grew much of what we ate. My father also owned a successful business in Salt Lake City. I was brought up to work at being successful at whatever I did, whether it was riding horses, cooking, sewing, fishing, or caring for animals. I loved trying new things. When I was twelve, I made my first batch of soap, ruining my mother's muffin tin in the process. I will never forget that first batch of soap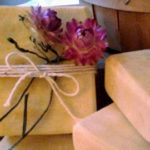 . That first batch was a definite failure, but now about twenty years later, I am the owner and master artisan soap maker of our growing natural body care company, Soap creek. Luxury Natural Soap!
When ordering your luxurious natural body care through this site there is a special coupon code you can enter to get an amazing discount of 15% off, and FREE shipping on orders of $25 or more!! So be sure to enter your coupon code of Amazing15 when you order through this site, and remember to sign up here for our up-dates so you will receive information as we add hot new items to our site!!!!